The first European interuniversity center dedicated to promoting 3Rs principles in teaching and research was inaugurated in Pisa, Italy on March 14, 2018.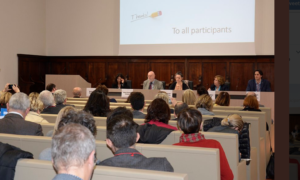 The event was attended by around 90 participants including the press, members of animal welfare associations, pro-ife associations, technology hubs, scientists and students.
For more information, please read the meeting report available on www.altex.org.